Welcome to MacMillian Institute of Applied Health Sciences.
Registered as a private career college under the Private Career Colleges Act, 2005, with Ministry for Education for Colleges and Universities. The College serves Greater Toronto. The college campus is located next to Scarborough Town Centre, with Subway line accessibility.
The College is recognized for its exemplary teaching, & innovative programs.MacMillian Institute of Applied Health Sciences directs and engages students through individualized learning curve to become respected professionals. We deliver career-focused education programs that reflect Ontario's changing job market and are designed to help build the skills and knowledge that today's employers are seeking. Upon graduation students get opportunity to apply into various affiliated jobs in their field using innovative skills and knowledge. We are dedicated to excellence in the design and delivery of our programs, and provide a full range of academic and student success services to meet the needs of our diverse student community. Through education, that is hands-on, career-focused learning, we prepare you for success in your chosen field. Whether you choose business, hospitality culinary arts, skilled trades, engineering, applied computer science and information technology, health and life sciences, community services, or creative industries. Being a student at MacMillian Institute of Applied Health Sciences means that you as a graduate are job-ready with skills and training required for the job as professionals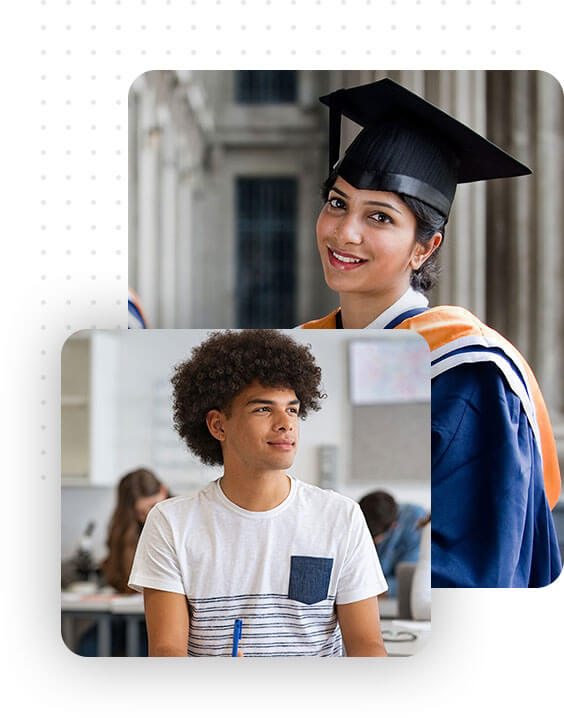 We believe that education is more than taking classes, so we provide enriching
experiences to further your learning both inside and outside the classroom. MacMillian
Institute of Applied Health Sciences has many ways to pursue your goals. Whether you
are preparing for a career or further education, we can help you achieve it. Our range of
credentials and flexible learning options allow you to choose your own path of study and
learn in a way that works for you.
CHECK AVAILABILITY OF THE PROGRAM:
Open – the selected program, and check for availability. Programs get filled out fast.
Limited – Some program has a limited number of applications to be accepted.
Available – Check for program availability for the period.
Not available – program not typically offered during this intake.
Suspended – program not currently available but may open in the future.
PROGRAM DELIVERY OPTIONS [Mode of instruction offered]
IN PERSON: classes held in person on a campus/site in a classroom/lab/shop/studio for the course duration.
ONLINE – Asynchronous: ​100% online delivery with no assigned day or time requirements, independent course completion.
ONLINE – Synchronous: 100% online delivery with scheduled day and time course requirements.
HYBRID: any combination of: in person, timetabled, on campus, online, and flex delivery.
Admission Requirement The next step is to apply by filling the online application form
for a fee of $95 that must accompany your application. Under Forms open the
International Application fillable form, Fill and submit through college e mail
macmillianinstitute@gmail.com.
A valid passport, is required to apply along with the letter of acceptance from the
college stating the program of study, including start and end dates. proof that you have
enough money to support yourself and your dependents during your entire stay in
Canada (exact amounts may vary depending on study permit type).
English Proficiency:
All courses are taught in English and to be successful in a program, your English communication, listening, comprehension, reading and writing skills must be at a level to meet the demands of your program. Applicants with transcripts from institutions where the language of instruction is not English must demonstrate English language proficiency with a minimum test score on one of the following language proficiency tests or equivalent scores from another internationally recognized English language test: Please open English Proficiency under forms to review credibility requirements.
In order to successfully gain entry into Canada, every international student will have to prove proficiency in English or French. IELTS is the preferred test for proficiency in English, with some institutions also accepting the Cambridge English: Advanced or TOEFL exam score. For French, you can opt for DALF, DELF, or TCF, although the TEF exam is the most common option.
Choose the test, pay the fee, and book your dates well in advance. Of course, you will have to brush up your language skills to ensure your application does not get rejected.

PRIOR LEARNING ASSESSMENT [PLAR]
Prior Learning Assessment and Recognition (PLAR) at UPEI is a process of determining whether an individual's level of skill and knowledge achieved through work, life, and non-formal educational experience is the same as that gained through successful completion of a course or program. Academic credit will be granted if equivalency of skill and knowledge can be demonstrated and verified. PLAR Two types of PLAR are available course-based and program-based. In course- based PLAR, the student demonstrates how his or her informal experiential learning matches the stated learning outcomes of a particular course. Each successful course- based PLAR is normally worth three (3) credits. In program-based PLAR, the student will broadly address the match between his or her informal experiential learning to the established outcomes of an entire program. Please note: PLAR is different from credit transfer and block transfer. Credit transfer involves the recognition of credit courses previously taken at other universities or colleges. Block transfer involves the recognition of a credential from a college, allowing a college diploma, for instance, to be granted a number of university credits towards a degree program. Credit transfer and block transfer are usually arranged through the Registrar's Office rather than through the
PLAR Coordinator
A fee equal to tuition for one 3 semester-hour course applies to various program Further information on allowable credit is available by contacting the coordinators of the college.
ACCOMODATION:
Securing housing for your arrival is generally at the top of the list for every student arriving as international students. Finding a place that's close to school, on-budget, and fits your needs becomes challenging. Luckily, there are plenty of housing options for international students for a perfect place. The College does not offer accommodation. Students can search, off-campus housing /apartments, rental houses. Students must make their own arrangements prior arriving into Canada. There are typically three types of student accommodation available for international students: Homestay, apartment living, and student dorms. Homestay: Homestay is a program that matches international students with local host families to live with while studying at college.  This type of accommodation will Includes: a private bedroom, food for three meals per day. laundry facilities and Internet connectivity and the opportunity to live with a Canadian family:
Contact Homestay by email: help@canadahomestaynetwork.ca
Cost:
September 1, 2022 - August 31, 2023:
Homestay fees will be $960 monthly with a minimum two-month placement required, plus a $325 for registration, placement, and administrative fees.
Housing options:
There are many housing options for you to choose from depending on your needs and preferences. Be sure to find a place close to your campus and easily accessible by regular and frequent public transit.
Start your search EARLY
as soon as you receive your visa. Search for listings online, connect with other students and contact landlords as soon as possible. Know the costs – expect to spend at least $1500 2000 per month and expect to pay both first month and last month's rent up front.
How to Apply:
Before you begin your application process, make sure to review program information, admission requirements, and any other additional applicant
RECAP: Check List:
Step 1. Select the program of your choice
Step 2: Under Admission, Select International Students Enrollment Form.
Step 3: Fill the International fillable Students Enrollment application Contract.
Step 4: Attach the Filled-out Students Enrollment Contract and send it to the College via College: email macmillianinstitute@gmail.com
Step 5: Send.
Step 6: Wait for the acceptance letter from the College.
Understanding Canadian requirements
Every year, over 130,000 students come to Canada to study. In order to do so, they
must obtain a study permit issued by the Canadian government. This permit, which is a type of Temporary Resident Visa (TRV) allows students to study in Canada for a
temporary period of time, and typically indicates the educational institution they are
attending and the course of study. To qualify, an applicant must fit a certain set of
requirements.
Canada Student Visa Requirements and New Rules for International Students 2023
There are several eligibility requirements for those looking to immigrate to Canada for study. To get a Canadian study permit, you must first apply to a designated learning institute. Once accepted, you may proceed to apply for a study permit. Along with the the application itself, you will be required to submit certain documentation, as well as meet all requirements set by the Canadian government.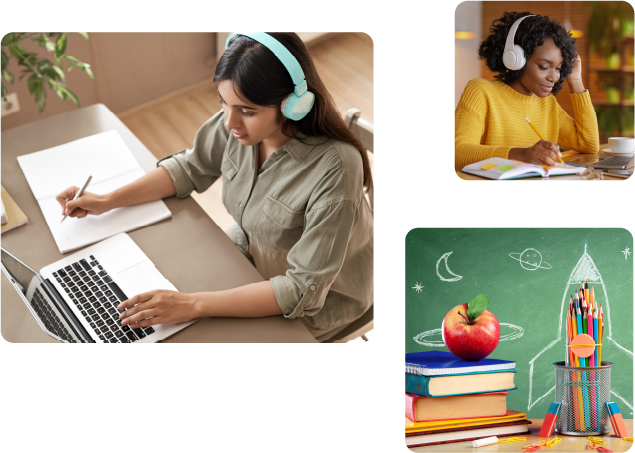 Your Responsibilities as a Student in Canada: You must make sure to do the following while studying in Canada:
consistently take steps toward the completion of your program.
abide by any terms specified in your study permit.
if you no longer meet the requirements, you will no longer be allowed to study in
Canada.

Depending on your circumstances, your study permit may include conditions such as

if you are permitted to work in Canada.
if you are permitted to travel within Canada the precise date by which you must depart Canada.
where you can learn (a specific DLI listed on your permit).
before you can study at a different DLI, you must change your DLI in your IRCC secure account.
whether an immigration medical examination is required.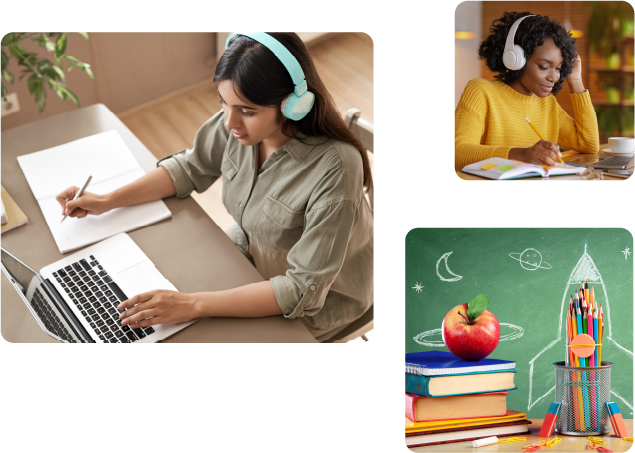 In order to qualify for a study permit, you must:
Satisfy an officer that you will leave Canada at the end of your studies.
Have a letter of acceptance from an educational institution (must be enrolled at a designated learning institution).
Prove that you have money for the duration of your stay in Canada to pay for tuition fees, and living expenses for yourself and accompanying family members.
Be law-abiding and have no record of criminal activity.
Not be a risk to the security of Canada.
Be in good health (complete a medical examination, if required).
Prove to an officer that you will leave Canada once your study permit expires.
Note: You may need to produce any additional documents requested by the officer to establish your admissibility.
Going to Canada checklist
You picked your new city; you found your program and now you're getting ready to come to Canada. This handy checklist will help you plan all the steps you need to take before departure.
Accept your offer to study in Canada.
Apply for a new passport or ensure that your current passport will be valid for at least 6 months after your return date to your home country. You need a valid passport to apply for scholarships to study in Canada.
Apply for a study permit or travel/work visa.
Buy your airline ticket to Canada.
Buy travel and health insurance.
Get copies of your medical and immunization records.
Arrange for housing. You can request if available: on-campus housing at your college or university before you leave your home country. If you're going to look for private housing, you may wish to do that when you arrive in Canada.
Arrange transportation to and from the airport at home and in Canada.
Plan your banking needs. Consider setting up your Canadian bank account in advance or buying traveller's cheques. Get a small amount of Canadian cash before departure and pack your credit card.
Find out about your baggage limitations and customs requirements so you can plan your packing.
Make sure you have all documents you need from your educational institution(s).
Scan or make photocopies of important documents to pack in your baggage, to leave at home and to send to your email address.
Download the Arrive Can mobile app to provide mandatory travel information required for entry into Canada.
Learn as much as you can about Canada and the town or city where you will be living and studying.
Contact your Canadian school, college or university with any questions you have about enrolling in classes, your first week, finding accommodation, etc.
About Us
MacMillian Institute of Applied Health Sciences provides an extensive range of educational opportunities that go beyond the classroom. The institute offers diverse programs, and employs multiple teaching methods, including in-class lectures, co-op, and field placements.
Contact Us
Address
55 Town Centre crt:,Suite 700
Toronto, Ontario. M1P4X4
Fax
Telephone
Email