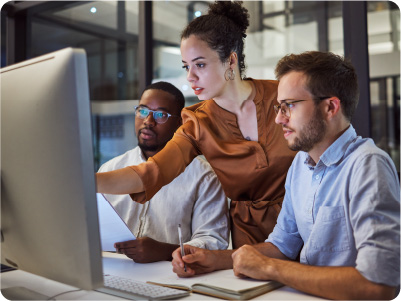 PROGRAM CODE: FNUTMGT # 01
CREDENTIALS: Ontario College Certificate
PROGRAM TYPE: Diploma Program
LOCATION: College Campus/Online
DURATION: 4 Semester Program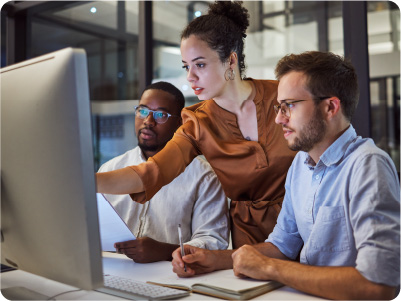 Overveiw
This program combines the art of culinary with the science of nutrition. In this two-year diploma program, The Science degree covers important subjects including, Nutrients, Water, Health-check parameters, vitamins, Modern Food Microbiology, Food Science, Foods Facts and Principles, Nutrition & Diets in Diseases. The program combines instruction in culinary techniques, food service management, ingredient knowledge, and healthy menu design and recipe/product development. Culinary Food and Nutrition Management (Integrated Learning) program and its placement, in-school studies, online and self-study learning meets the immediate culinary industry need for highly skilled Culinary Management graduates.
Tution
| | | | |
| --- | --- | --- | --- |
| Student  | Tuition (2 Semesters) | Ancillary Fees | Total |
| Canadian  | $10'600 | $1300.00 | $11'900 |
| International | $15,385.50 | $1,133.34 | $16,518.84 |
Admission
Applicants must meet all the requirements below in order to meet minimum program eligibility. Meeting minimum eligibility requirements does not guarantee an offer of admission. Admission decisions will be available via macmillianinstitute.ca, or by email and mail. Admission decisions will not be released by phone.
Admission Requirement
Ontario Secondary School Diploma or equivalent
Grade 12 English (C or U)
Grade 10 math (Applied or Academic) OR Grade 11 math (C, M or U) OR Grade 12 (C or U)
Applicants may also qualify for admission into this program on completion of the Hospitality Services
MATURE STUDENT STATUS (19 YEARS OF AGE OR OLDER AND NO OSSD)
Mature students may take the Admissions Assessment for English and math, OR may consider upgrading to achieve the credit(s) needed in English and math.
Please note that the College is committed to ensuring that applicants will succeed in their program of choice and meeting the minimum requirements does not guarantee admission to the program.
English Language Proficiency:
Pre-requisites: Basic English Proficiency:
All Applicants Whose First Language is Not English. Will Have to Take an Assessment Test:
Program:subjects
Semester 1
(306)
| | |
| --- | --- |
| College English | 50 |
| Culinary -research & Development | 28 |
| Culinary Foundation | 50 |
| Culinary Nutrion -cultures -2 | 50 |
| Quantity Cooking/nutrition Enhancement | 28.00 |
| Methods of Observing, Reporting & Recording.  | 28 |
| Anatomy & Basic Physiology | 70 |
| Theroy of Food | 30 |
Semester 2
| | | | |
| --- | --- | --- | --- |
| Food Systems | 40 | Culinary Nutrition for Life 1 | 30 |
| Nutritional Analysis & Food Labels | 42 | Menu Analaysis: (Menu Development) | 35 |
| Fundamental of Wine & Services (Smart Serve) | 41 | Sanitaion & Safety (Whmis Certification) | 42 |
| Food, Beverage & Labour Cost Control | 50 | Math for Hospitality |  42 |
| Intro to Contineous Quality Assurance | 42 | Culinary Skills |  50 |
Semester 3
| | | | |
| --- | --- | --- | --- |
| The Sustainable Chef | 33 | Facilities Layout | 30 |
| Management of Cafe Production | 28 | Food Modification-swallowing Disorders | 40 |
| Baking & Pastry Cooking | 50 | Advanced Sanitation | 31 |
| Gerentology | 30 | The Sustainable Chef |  30 |
| Ministry Health Care Standards | 30 |   |   |
About Us
Lorem ipsum dolor sit amet, consectetuer adipiscing elit, sed diam nonummy nibh euismod tincidunt ut laoreet dolore magna aliquam erat volutpat. Ut wisi enim ad minim veniam, quis nostrud exerci tation ullamcorper suscipit lobortis
Address
55 Town Centre crt:,Suite 700
Toronto, Ontario. M1P4X4
Get in Touch
Lorem ipsum dolor sit amet, consectetuer adipiscing elit