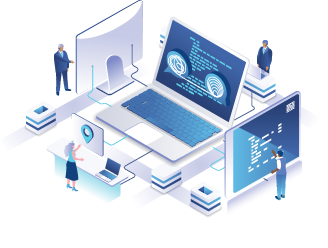 PROGRAM CODE: ITD: 01
CREDENTIALS: Ontario College Certificate
PROGRAM TYPE: DIPLOMA PROGRAM
LOCATION: College Campus/Online
DURATION: 2 year Program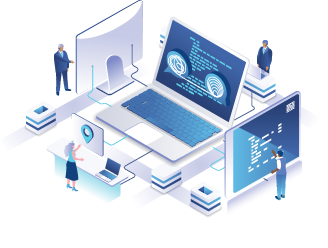 Overveiw
Software Engineering Technician is a two-year program that teaches the skills required to write computer software while developing problem-solving skills using a variety of computer languages in a technical programming environment. Software Engineering Technician Program Highlights:· Broad base of languages and technologies, including web development, databases, and cyber security· The engineering program you'll learn to design, develop and maintain various software applications, human computer interfaces and enterprise information systems. Acquire solid knowledge of software engineering methodologies, programming languages, design and algorithm concepts, data management tools and networking fundamentals. The coursework will emphasize object-oriented software design methodologies, user-oriented interface design, C#, Java, Oracle, MS-SQL Server, Microsoft's ASP.NET Core, and software testing and QA. It will gives you the opportunity to utilize all the technical and business skills acquired during your time in the program to build high-quality software.
Admission Requirement
Ontario Secondary School Diploma (OSSD), or equivalent, or 19 years of age or older with mature student status.
Grade 12 compulsory English, C or U, or equivalent, Preparatory   Communications.
Grade 12 Mathematics, C or U Preparatory Mathematics for   Technology & Apprenticeship.
Tution
| | | | |
| --- | --- | --- | --- |
| Student  | 2 Semester Fees  | Ancillary Fees | Total |
| Canadian  | $2,721.00 | $1,265.59 | $3,986.59 |
| International | $16,377.00 | $1,774.59 | $18,151.59 |
Program Requirements
Students in this program are required to bring a mobile device that meets minimum specified requirements.
Graduate Opportunities
Computer programmer

Software developer

Systems analyst

Software tester

Business analyst

Web applications developer

Database administrator

Applications or software support
About Us
Lorem ipsum dolor sit amet, consectetuer adipiscing elit, sed diam nonummy nibh euismod tincidunt ut laoreet dolore magna aliquam erat volutpat. Ut wisi enim ad minim veniam, quis nostrud exerci tation ullamcorper suscipit lobortis
Address
55 Town Centre crt:,Suite 700
Toronto, Ontario. M1P4X4
Get in Touch
Lorem ipsum dolor sit amet, consectetuer adipiscing elit